Father / Tattoo Artist / Deaf
You read that sub-headline correctly. I am an extraordinary father, a multi-talented tattoo artist, and I happen to be deaf. I will not bore you with the details of that but I want you to know before we have the opportunity to communicate.
I was always good at drawing so art came naturally. Growing up I took a liking to graffiti art which would propel my love of art. I got my BA in Computer Animation which made me a professionally trained artist. I have been tattooing in a professional environment for nearly a decade at this point. If you would like to have my art on your body I would be honored to make that happen. Contact me through my email. Cheers!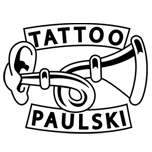 Best Tattoo Artist
2017
AZ Foothills Magazine